Activities on the campsite
Our animations on the campsite
Animation at the campsite for the whole family in July/August.
Animations :
Mini club children from 6 to 12 years old : 6 days a week
Adolescents : 4 days a week
Families : 2 to 4 per week
Animated evenings :
Concerts
Karaoke, Lotto, blind test, petanque….
Magic show
Theme evenings
Find our photo albums on Facebook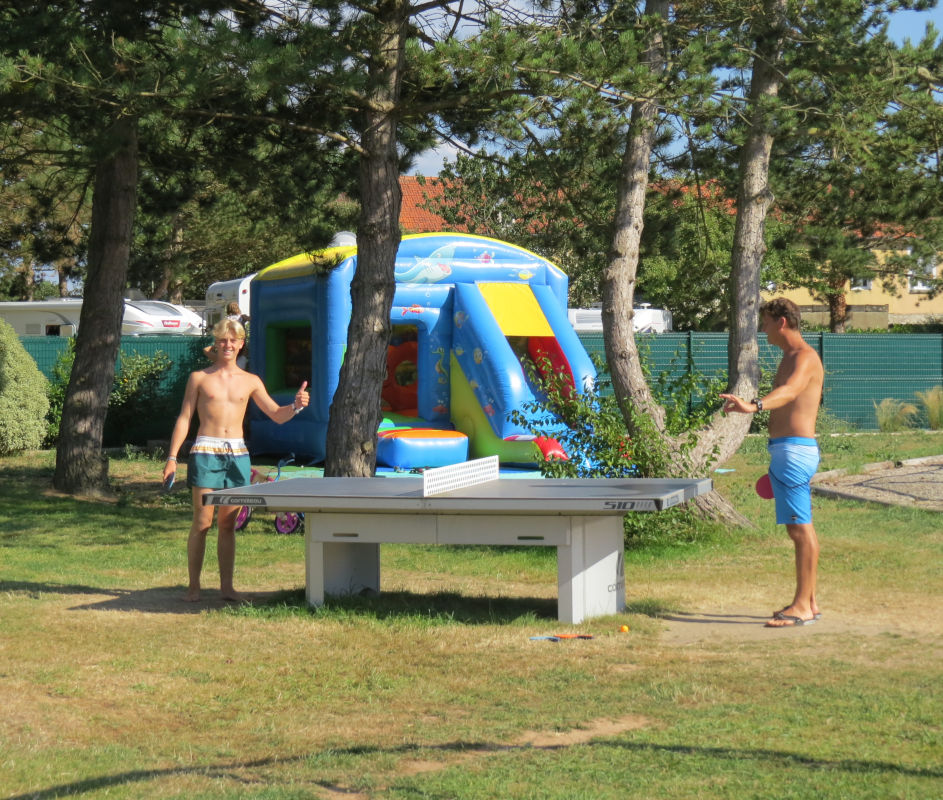 Our leisure facilities
Because vacations are synonymous with fun above all, we put at your disposal games and activities for young and old.
Covered and heated swimming pool
Play area for children
Inflatable structure
Trampoline
Home Ball and Ball de Volley
Ping-pong
Pétanque games
Swing
Billard
Baby-foot
Nautical activities in the Cotentin
Camping in Cotentin : sports and water activities nearby :
Sporting discovery of the sand yacht, in family, with the team of Utah Avel Mor
River trip aboard the Barbey d'Aurevilly II
Stroll at sea aboard the Dreknor ; replica of a 15th century Viking galley
Sailing, windsurfing, canoeing, kitesurfing … on our expanses of sea and sand
Find the special conditions reserved for you with our team.
Nature activities
​​Chèvrerie de la Huberdière : take part in milking goats with your family
​​Forest Adventure : treetop adventure for the whole family
​​Parc animalier à Montaigu la Brisette : dive into the heart of the forest park and meet the animals in their natural space.
Maison du Parc Naturel Régional : immerse yourself in the heart of the marshes and discover the coastline (4 km away)
Père Mahieu : discover the appellation AOC "Cidre Cotentin" BIO by visiting the cider factory.
Find out more about the privileges you can benefit from with our team.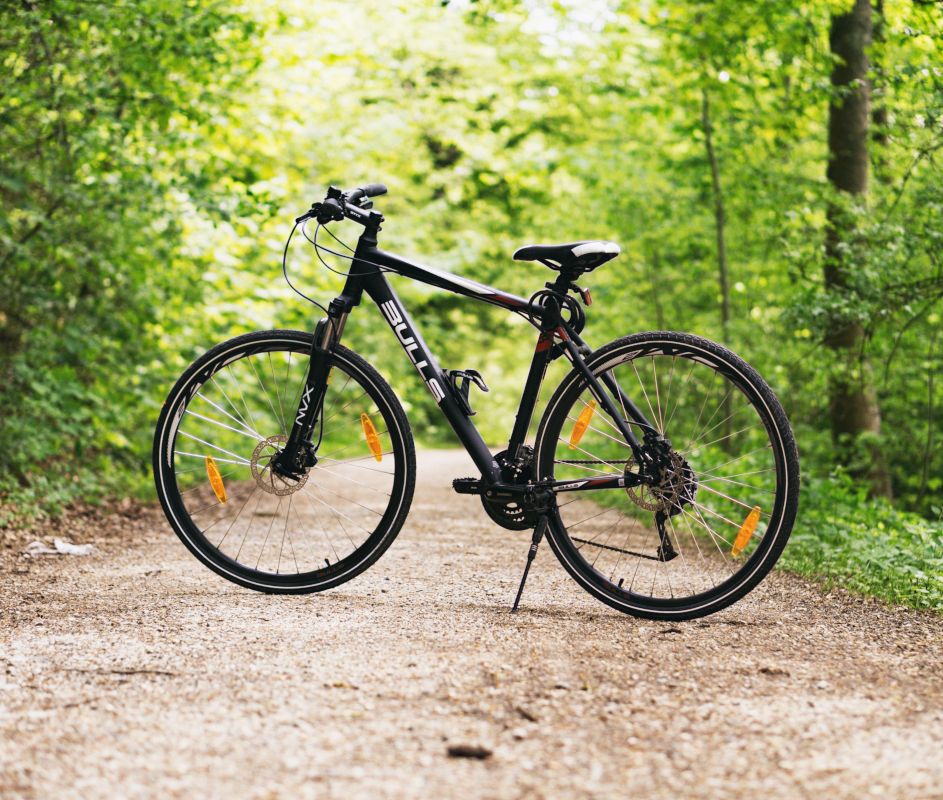 Nearby activities
On site :
Bicycle rental : 10€ the half-day or 16€ the day
Hiking with family or friends all over the country.
Nearby : :
Cité de la Mer : discover the oceans from a new angle
Jeep ride : an original way to discover the history of the D-Day landings.
Aéroplume : unique attraction in France, take the pilot's place and fly like a bird.
Find the privileges that are reserved for you with our team.
In memory of June 6, 1944
Carentan was the scene of the first battles of the 101st Airborne Division, liberating our region: Landing on the beaches of Utah Beach (12 km) and parachuting on Sainte Mère Eglise (15km) and Carentan.
Many museums, sites and places of memory testify to this liberation of June 6, 1944. So that the Battle of Normandy holds no more secrets for you, let yourself be guided by these informative and emotional visits.
To the memory of all these brave patriotic and allied fighters, each year Carentan and many associations work to reconstruct and commemorate the D-Day 44…
To visit on site :
Dead Man's Corner
Tank Museum
Nearby :
Utah Beach and its beaches (Sainte Marie du Mont)
Airborne Museum (Sainte Mère Eglise)
American Cemetery (Colleville sur Mer)
Pointe du Hoc
German cemetery (La Cambe)
Events :
During the month of June multiple festivities around the liberation of Normandy.
Commemorations
Liberty March
Parachuting
Reconstitutions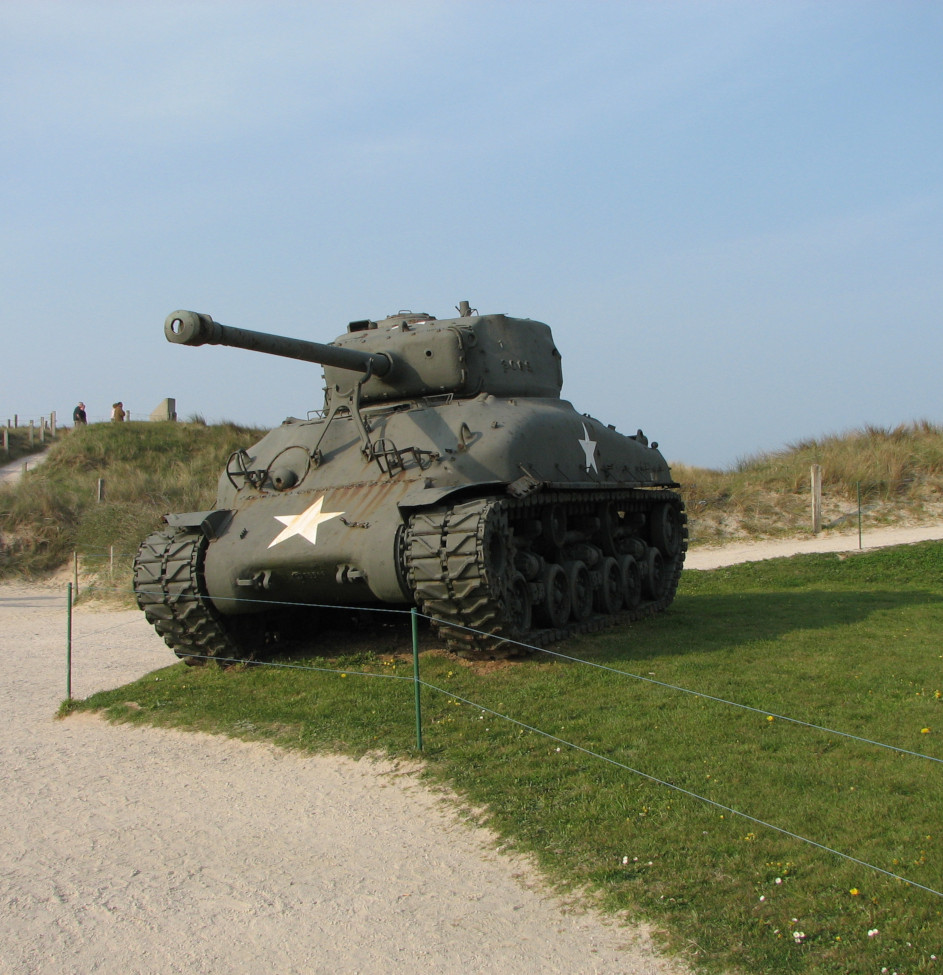 Our services at the campsite