Campsite near Sainte Mère L'église
At only 14 km from Camping Le Haut Dick via the N13, Sainte-Mère-Église is easy and quick to access.
15 minutes by car or 1 hour by bike through the small roads for the brave ones, convenient to go for a belle excursion for the day. There is also a bus line connecting the Carentan train station to the stop "Marché Couvert" of Sainte-Mère-Église.
Discover Saint Mère l'église from the campsite
Ideally located, and close to the main historical sites, Camping Le Haut Dick will allow you to enjoy many activities at short distances during your stay.
Whether you love adventure, history, culture or entertainment, everything is within easy reach.
Back at the campsite, your evenings will only confirm your love for the English Channel in Normandy: a cocktail on the terrace, the show of the mini-club, a jump in the swimming pool or barbecue grills …
Camping Le Haut Dick is made for you !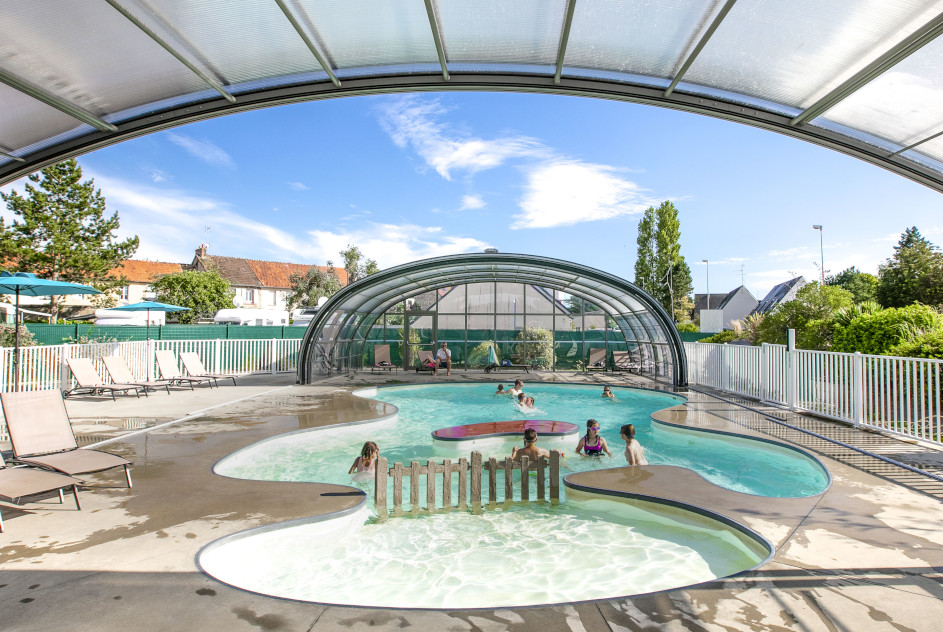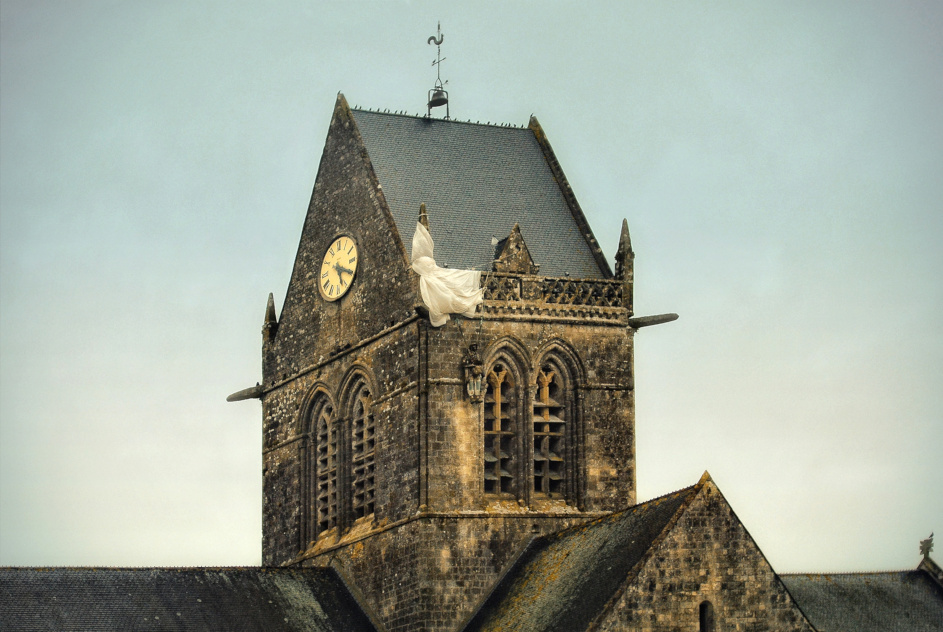 What to do at Saint Mère l'église
Sainte-Mère-Église is known to have been the scene of one of the biggest military exploits in history on June 6, 1944. It is the historic site of the famous parachutages during the liberation of Normandy, the first stage before the liberation of Carentan. Indeed, despite heavy losses, the city was the first French commune to be liberated by the Allies.
It is also in Sainte-Mère-Église that the famous paratrooper John Steel, currently represented by a mannequin, was seriously wounded for several hours before he was finally saved. The church's stained glass windows and bell tower celebrate the 82nd division.
The memory of these events at the origin of peace in Europe still remains today, thanks to the church, the Airborne Museum and the Batterie d'Azeville and the Cribecq.
In addition to the commemorations, you can admire the ancient buildings of the city, as well as its wash houses, fountains and other mansions. A stop on Wednesday, market day, will allow you to fill up with the flavours of the Normandy soil.
Other points of interest in the region