Camping pointe du Hoc
From the Camping Le Haut Dick, 30 minutes by car via the N13 are enough to reach la Pointe du Hoc in Calvados in Normandy.
You can also choose the bike option for the sporty ones, and reach your point of fall in only 1 hour and 30 minutes. It's guaranteed, you'll be amazed!
La point du Hoc from the campsite
Quickly accessible from the Camping Le Haut Dick, the Pointe du Hoc will take you back in the past and in the History of Normandy.
In an instant, you will imagine that in 1944, men gave their lives at the foot of this cliff to give back its Freedom to Europe.
After so many emotions, you will appreciate to relax in our covered and heated swimming pool, and enjoy a good meal with your family or friends.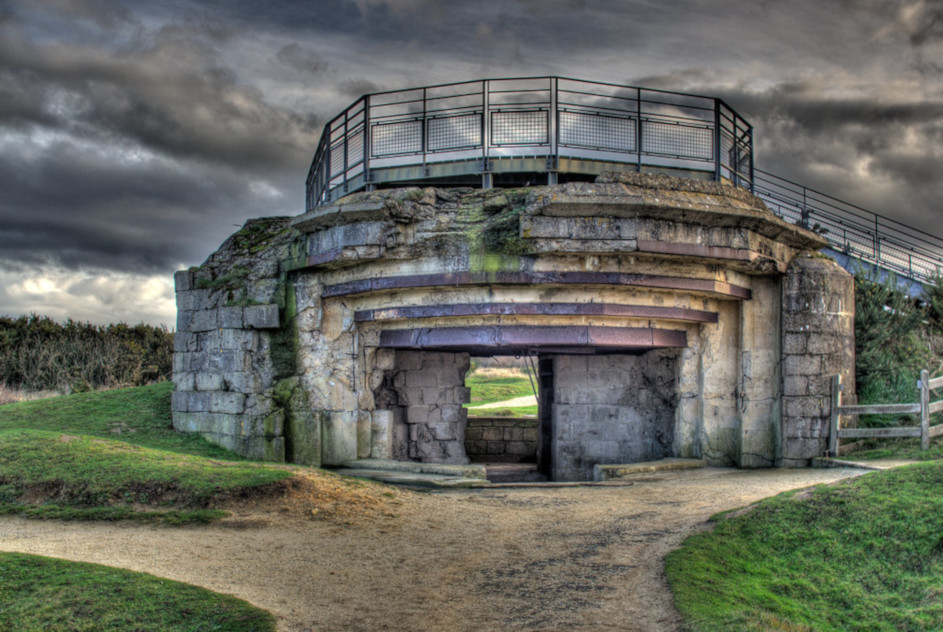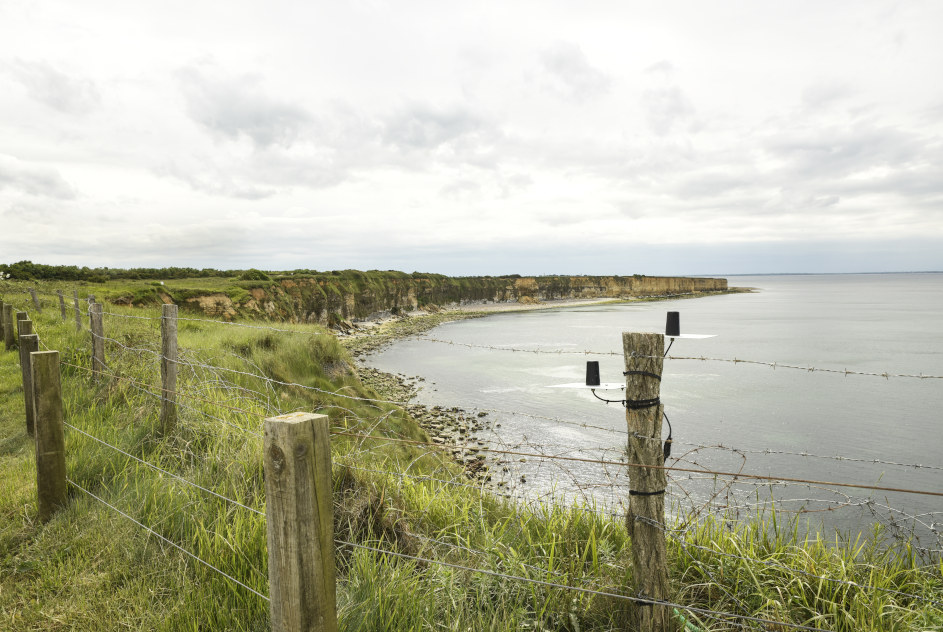 Visit of Pointe du Hoc
Place overlooking the sea. Historic site marked by the war with its impressive craters left by bombs. The bunkers let you appreciate the German army's view of the sea.
To complete this cultural visit you can go to the American cemetery of Colleville sur mer, and continue in the direction of La Cambe for the German cemetery.
The Pointe du Hoc is one of the must-see places to visit on the Normandy landing beaches. Located between Omaha Beach and Utah Beach, it was the strategic point of the Atlantic Wall on the morning of June 6, 1944. This battle was so fierce that only 90 Rangers out of 225 were able to continue the Liberation.
During your visit, you will see that these stigmata are still visible and discover an artillery battery, its fire direction post, as well as casemates and various shelters.
As the site is freely accessible and free of charge, there is a mobile application "Pointe du Hoc" to guide you during your visit. The GPS application, is declined in eleven stages of visit and seven points of interest, allowing you to better discover the Pointe du Hoc.
For safety reasons, it is forbidden to leave the public alleys and picnic areas.
The surroundings of the Pointe du Hoc